Key Features

Home
Plus

+ Home

Tutor

Home Plus is our premium product which allows for unlimited access to our site including all of our premium activities, teaching support material and now includes our Home Tutor program.

Your child/ren will also enjoy our upgraded avatars, reward rooms and educational games in Studyladder World.

Home Tutor currently covers Mathematics K-6 and Learning to Read, Early Literacy.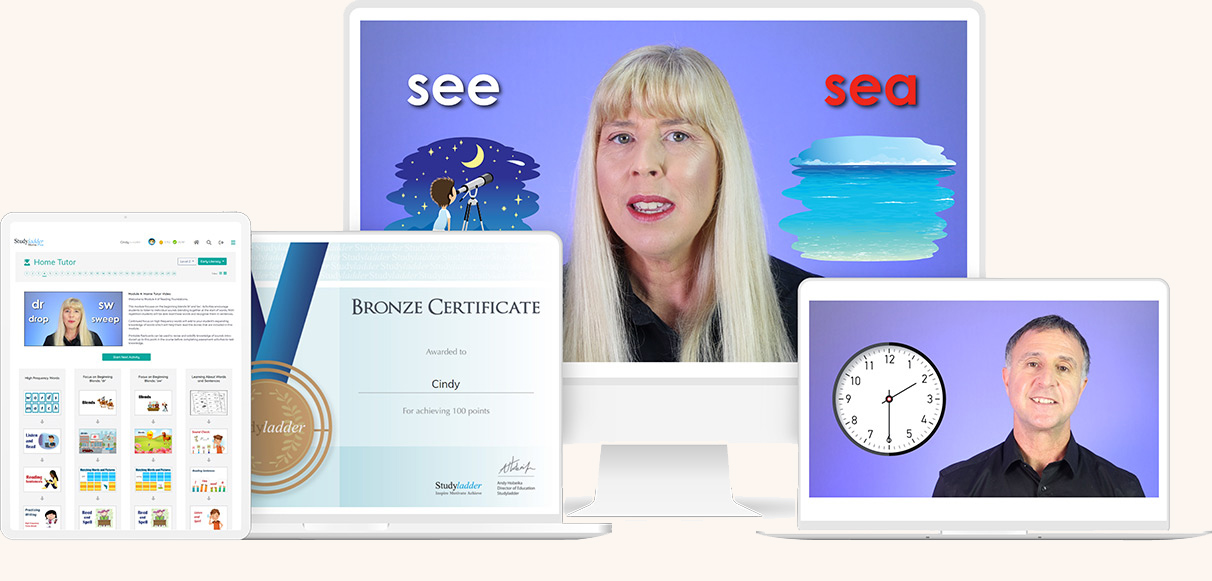 Home
Tutor
Video Tutorials and activities
Our new Home Tutor program will guide your child/ren through a program based on their grade level - or the grade level you select.
Each step of the way, our tutorials, videos and explanations will give your child/ren a full understanding of each topic at a fraction of the price of a tutor
Home Tutor currently covers Mathematics K-6 and Learning to Read, Early Literacy.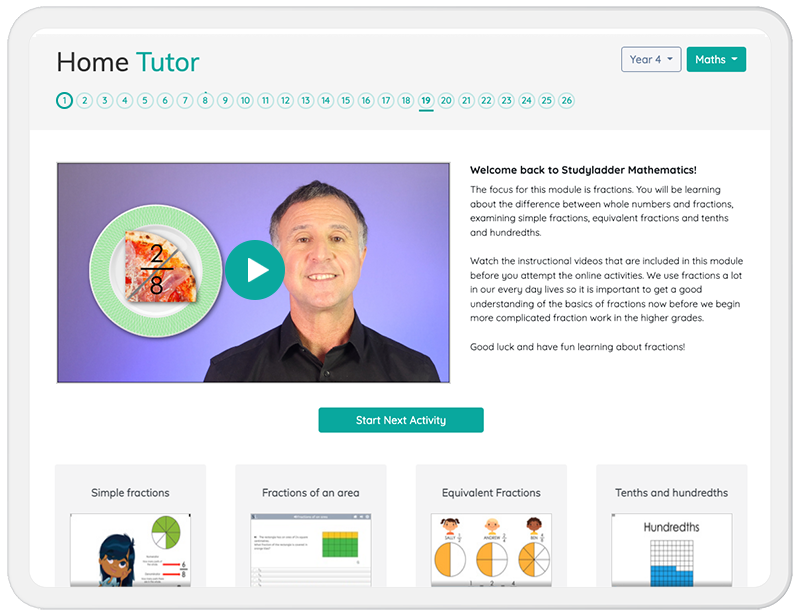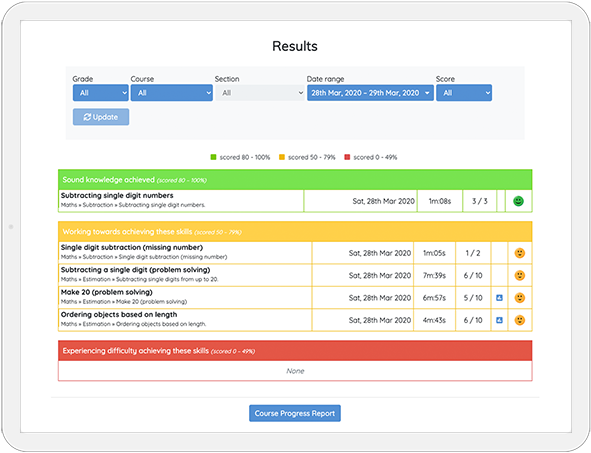 Benefits for parents
Access to our teaching packs that support enquiry based learning.
Material to support you with grammar and writing lessons with your child - see some more detail here.
Detailed reports so you can track their progress (or to use for the relevant homeschool supervisory authorities).
A structured Home Tutor course and/or the ability to assign and manage activities as you desire.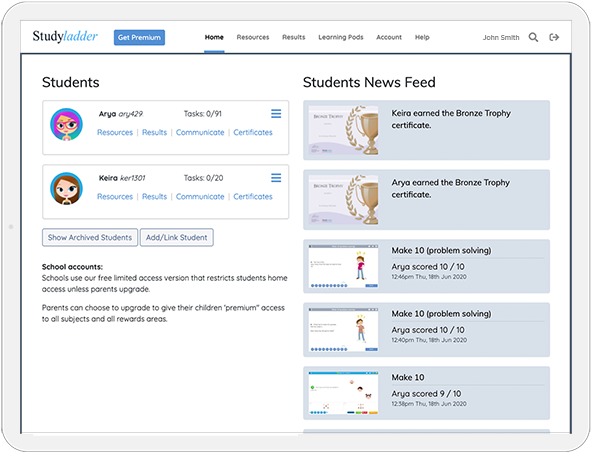 How does it work?
One parent account manages it all.
Home Plus (premium access) sits on your parent account and then any student account on that parent account will have full Home PLus + Home Tutor access.
This means it is just one low price for all of your family.
Allow your child to follow the Home Tutor program or you can set some activities yourself to hone in on what you want your child to focus on.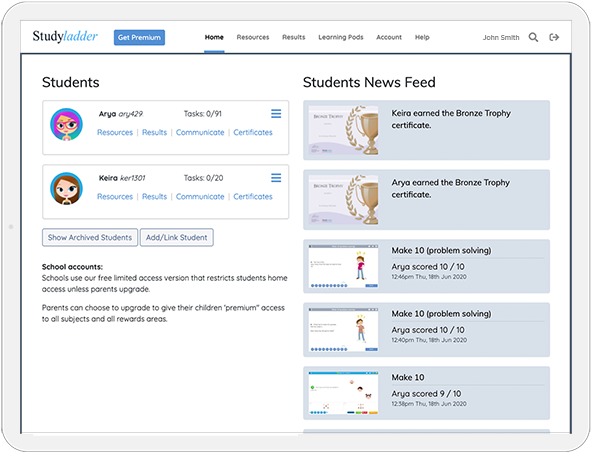 Enhanced learning
This year we have launched Studyladder World - with a full 3D avatar and rewards system.
Students will be motivated to learn through exploration and research.
*Studyladder World will be released in stages throughout 2022. Our new Avatars are now available, the reward Treehouse will be coming soon and more throughout the year.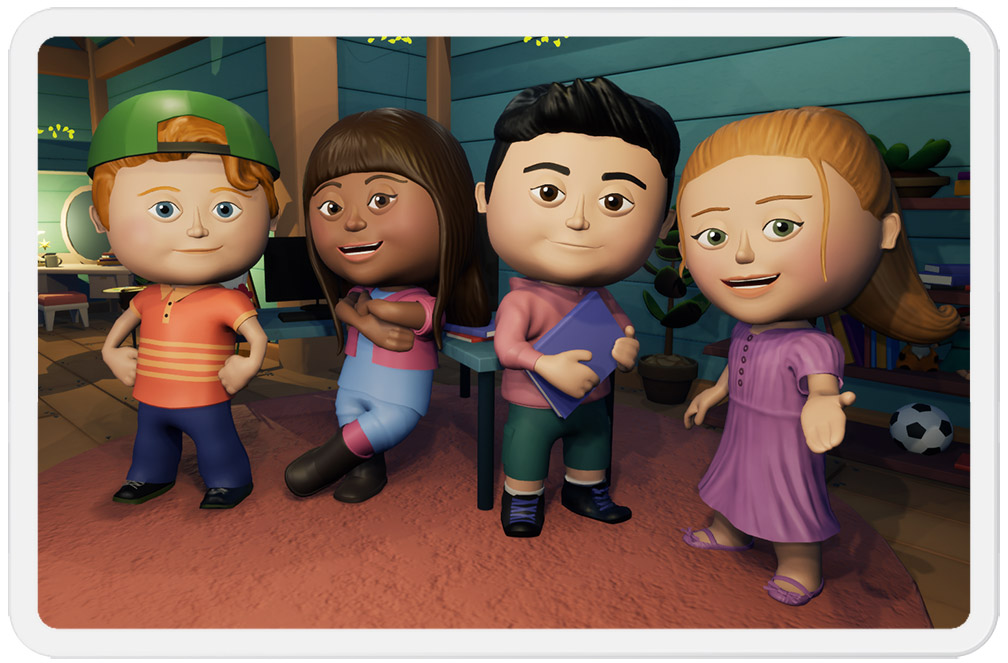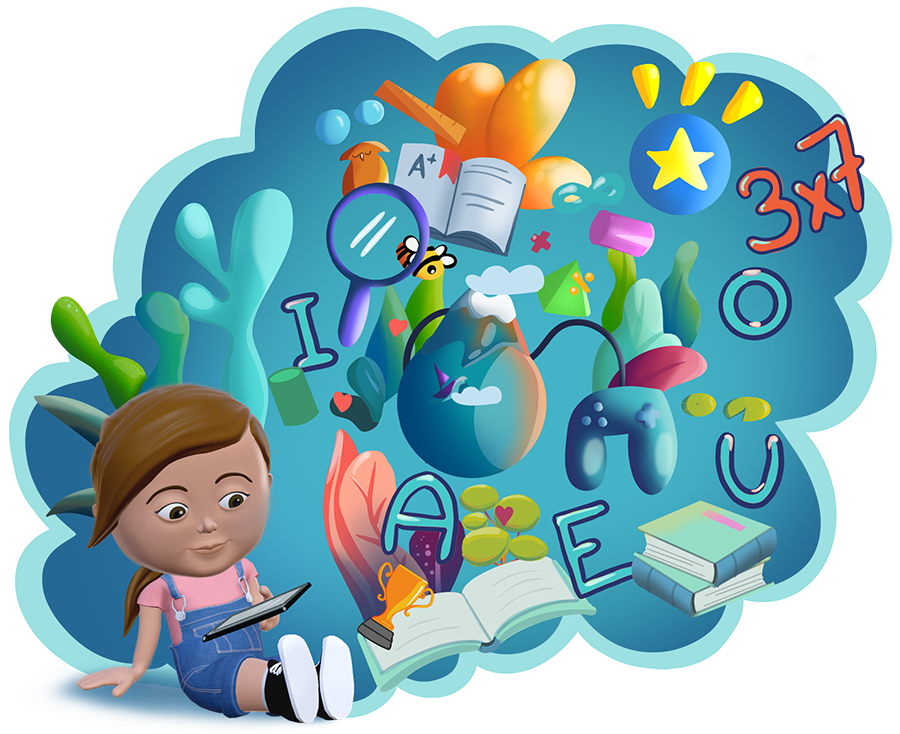 Always with you
Our platform allows students to work from school or home
Parents and teachers can assign work to individual students to allow them to work to their personal level
Personalised results allow parents and teachers to see gaps in students knowledge